reaching the world for Jesus, one Soul at a time!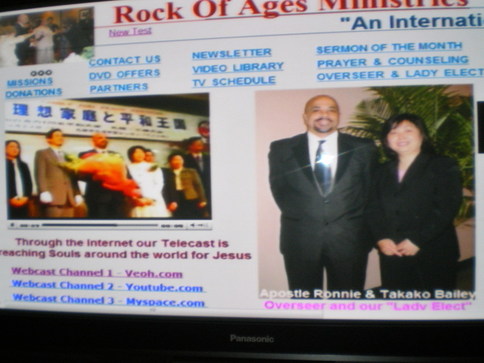 We want to thank each of you from the bottom of our hearts, for your prayers and seed-gifts, which contiue to allow us to preach the life-saving and miracle working Gospel of Jesus Christ to the nations of the world, through: "Outreach Events", "Television Broadcasts and our "Webcast Channels"
We Thank God for all opportunities awarded to us to "Preach the Gospel", throughout the great State of Louisiana, and abroad. Our "Telecast" is reaching Tens' of Thousands, and our "Webcast Channels" are reaching countless numbers, and "Spreading God's Word" across the globe. Souls are being Saved, Healed, Delivered, and Baptized in the Holy Ghost to the Glory of God!
PLEASE SEND IN YOUR MOST GENEROUS DONATIONS, AND LOVE GIFTS TO HELP US SPREAD THE LIFE SAVING GOSPEL OF JESUS CHRIST ACROSS THE GLOBE TO SOULS AROUND THE WORLD!
We are excited because of all that the Lord is doing by the way of Television. "God is pouring out His Spirit upon all flesh", as He promised in (Acts 2:17). Our Telecast is now reaching Souls around the world with the Gospel of Jesus Christ. "Go ye into all the world and preach the Gospel to every creature" (Mark 15:16).
Our Brand New Webcast Channel is now available for access and viewing of our Telecast 24 hours a day and 7 days a week for your convenience.

Just click on one of the "Links" below of your choice. Then click on the "Video" by "Picture & Title" and enjoy your selection, free of charge. It's just that easy.